Posts Tagged 'environmental toxins'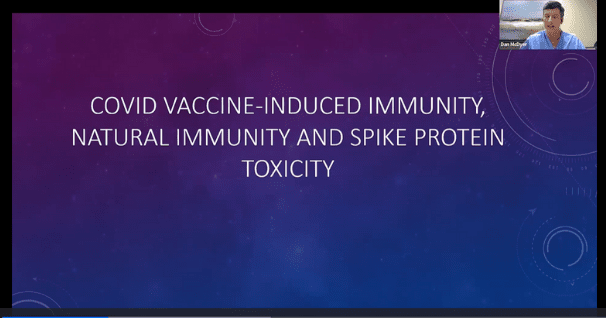 Dr Dan McDyer, ObGyn from Florida talks about vaccine immunity vs natural immunity and how the shots are serving to perpetuate the pandemic via non-neutralizing antibodies. He also throws in some data that he found in his own practice regarding menstrual irregularities, miscarriages, etc.
React19 is a science-based non-profit offering financial, physical, and emotional support for those suffering from long-term COVID-19 vaccine adverse events globally. Our mission is to bring healing to the moms, dads, friends, and loved ones who are facing life-altering side effects from their COVID-19 vaccine. We build bridges between patients and research institutions in order to develop a better understanding of our vaccine complications.
Read More