Millions Against Medical Mandates is dedicated to building collaboration within the vaccine risk aware and health freedom movements in order to end medical mandates.
Your tax-deductible gift helps MAMM continue to bring the smartest minds together to collaborate on content and solutions that educate, equip and empower YOU in the fight against medical tyranny and misinformation.
A Special Gift with Your Donation!
When you make a contribution to MAMM, you'll receive a special gift from one of our beloved members, Dr. Christiane Northrup. Upon submission, you'll receive a download for her latest eBook, A Mom's Guide to the COVID Shot.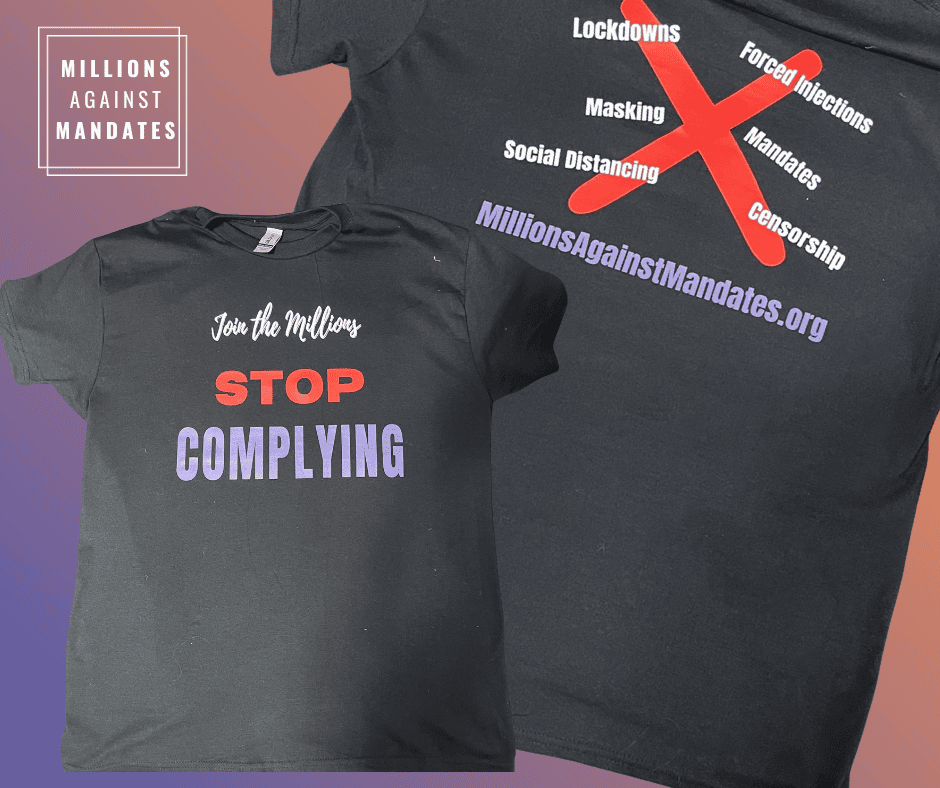 Donations of $40 or more also recieve a STOP COMPLYING TShirt! Please email your size and address for shipping