COVID vaccinated spreading variants – Janci Chunn Lindsay, PhD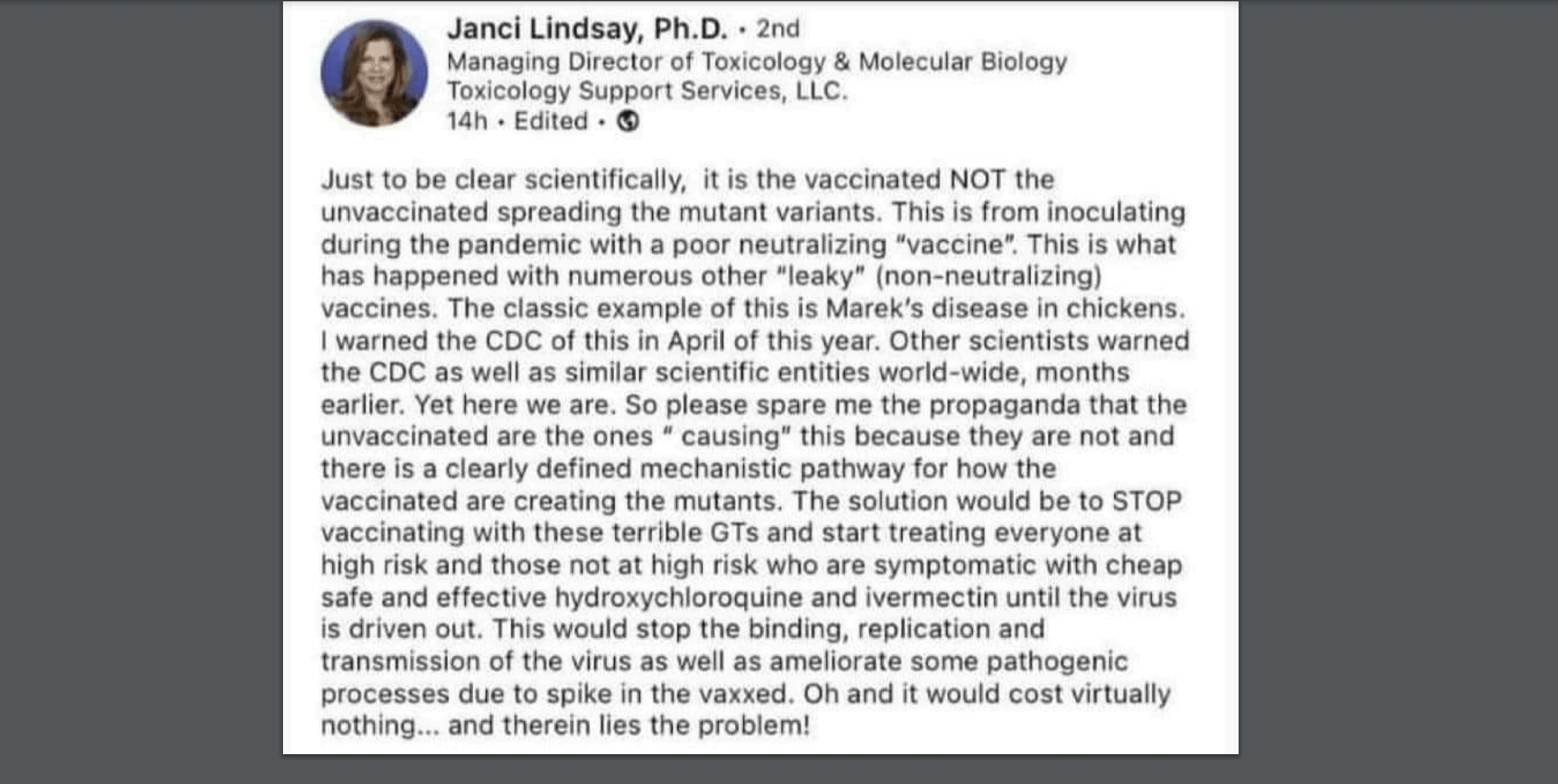 Perhaps you've seen this screenshot of Janci Chunn Lindsay, Ph.D.'s statement regarding the vaccinated, NOT the unvaccinated, spreading the mutant variants. If not, take a moment to read it. Also, take the time to read her detailed and heavily sourced public statement to the ACIP on May 12, 2021, in which she concludes:
Due to these multiple lines of evidence of the Covid gene therapy vaccines causing coagulopathies and potentially causing reproductive harm, I feel that it is imperative to halt the gene therapy vaccines until these endpoints can be adequately addressed by formal studies, rather than just conjecture.
Dr. Lindsay is the Director of Toxicology and Molecular Biology, Toxicology Support Services, LLC.