Millions Against Mandates
Founded in 2019, Millions Against Mandates was born of a need to bring collaboration to the health freedom movement.
We focus on building relationships with organizations, experts, and individuals. These relationships bring multi-faceted credentials and skills together to educate and equip the millions.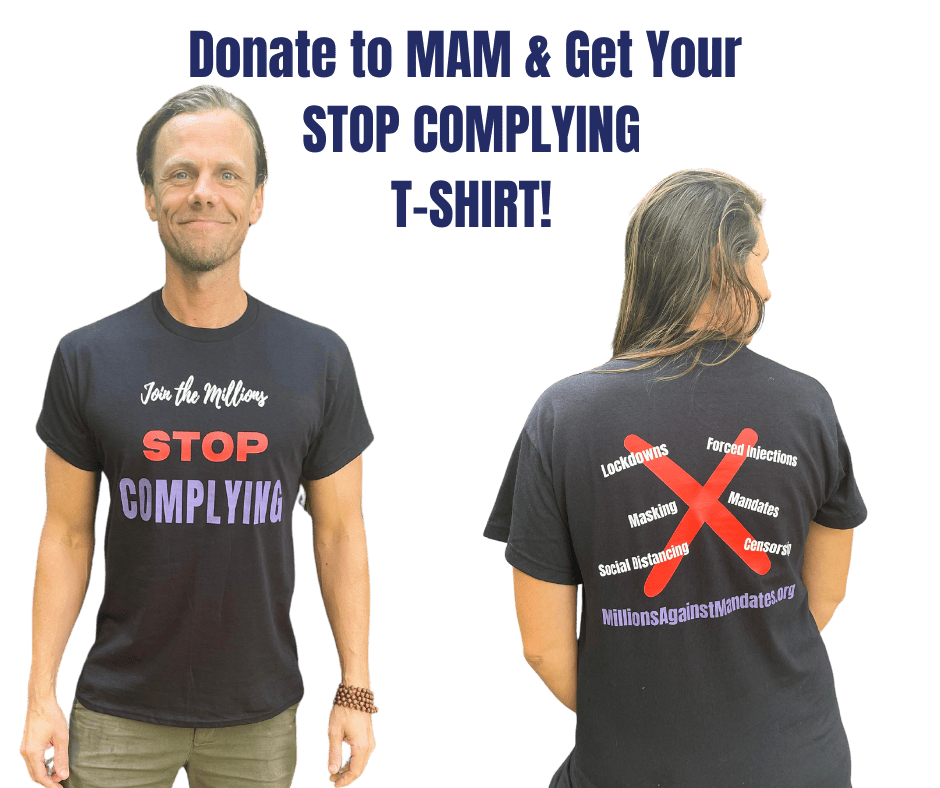 Why sign up for another newsletter?
Millions Against Medical Mandates is unique in our focus on collaboration and education. Our newsletter is just as unique as our organization. We send out correspondence twice a month and news alerts when important, time-sensitive information needs to be shared. Join the millions and don't miss out on valuable information!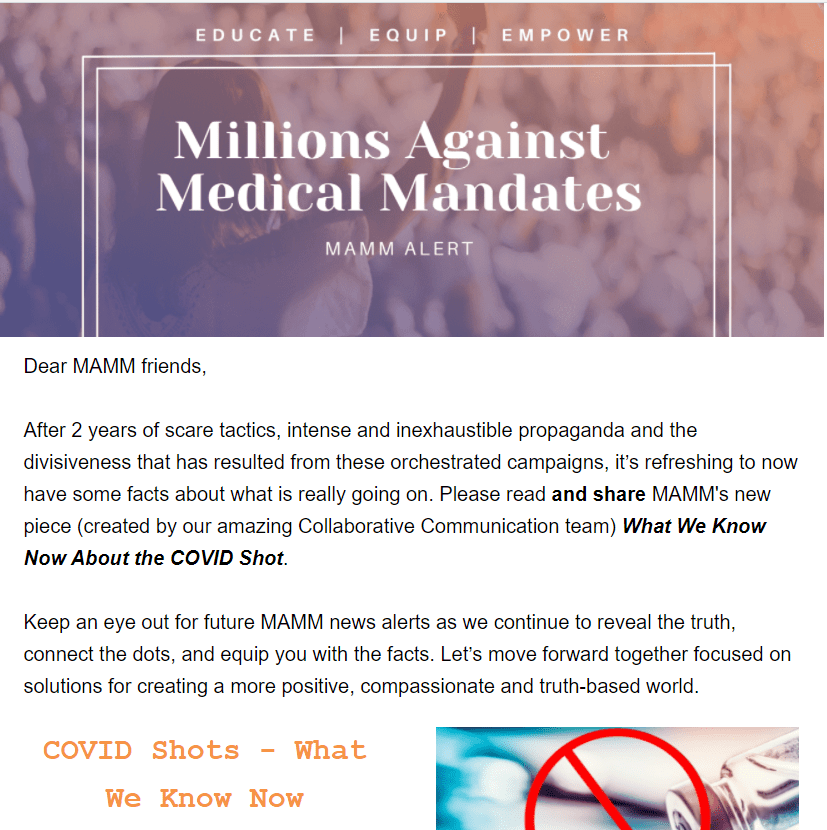 JOIN THE MAMM TELEGRAM CHANNEL
Please join our Telegram channel to stay up to date on all the important news around health freedom.